I know, it's been
FOREVER
since I posted last. In fact, it has been a while since I was last on the sewing machine. It's a long story of a poor fractured rib that you don't want to hear about.......anyhoo, let's get into the now! The Canucks are up 2-0 against the Bruins in the Stanley Cup Playoffs, I've been sewing again and looking for many a new project to work on, I'm a co-creator of another super-fun blog
MANCOUVER (click on it to see)
and it looks as though Summer may
FINALLY
be here! (fingers remain crossed)
Things are looking pretty good!
Sew, I thought I would get down to business an post some super cute baby burp cloths I made for my GF Shimmer and her bundle of joy,
Baron Von Baby
. (Just a cute little name we came up with for her Gigantor baby) I did make these a while ago, but thought I would share them anyways. They are super easy to make, super cute as a finished product, and from what I hear wash up great! I found the pattern here on
Sew She Sew's
blog and just
LOVED
the result, sew thanks Jamie for the post!
Now for the long awaited burp cloths and a few of their friends: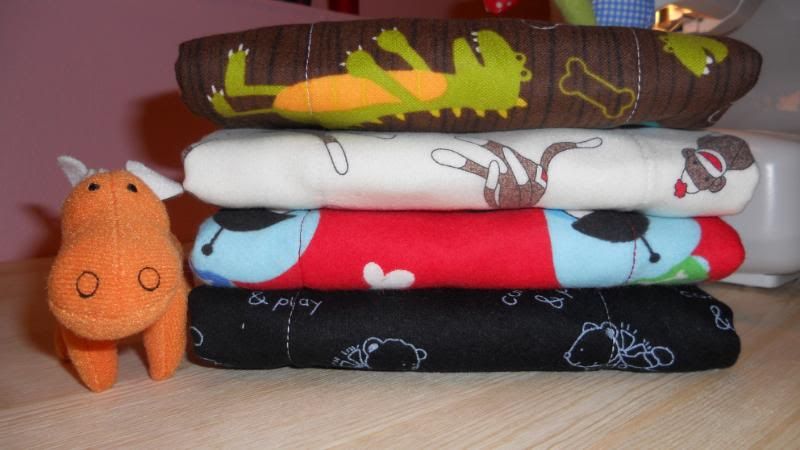 Sew, that's it for now. Off I go to try and make my first dress! Using a great pattern I found on the Burda website and some super cute leopard print jersey material. Should be fun!
See ya soon!
GO CANUCKS GO!