That's right. I said it.
Betty Rubble
or
Betty Cooper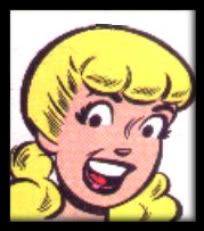 who, BTW are both totally awesome. I
sew
preferred Betty over Veronica, but I digress.......
Back to being a Betty.......I managed to hold on to the memories, but the hubby still holds on to the style. I seem to think he will be a skater deep down for life, and that's all good with me ;)
With the skate style comes the beloved Skull Skates hoodie from the legendary skater store here in Vancouver
PD's Hot Shop
.
Sew, I thought I would give something a go with my new sewing skills........
I took the beaten and battered pullover hoodie that the hubby probably had for over a decade, and turned it into a mini-hoodie for the boy Henry! Don't worry, we bought husband a new one before I started ripping the old one apart.......for those of you who are not familiar with the Skull Skates hoodie, here is an example:
And here is the final product revamped for the boy:
What do ya think?
SK8 4EVR!